One of the main obstacles we are constantly thinking about is the length of the conversion funnel. A user sees the ad, clicks on the ad, goes to the install page and and installs the apps. During these 3 steps, many of the users drop out and go elsewhere. with the more games button, the conversion funnel is even longer, as users click on the promotion which only then opens the ad. Shortening this cycle can improve conversions and increase your eCPM.
So, appnext is happy to announce the launch of another great tool that will work fantastically for you as an additional revenue generator – appnext ClickTag
ClickTag is a link that calls a new app URL each time it is triggered. The user gets the highest paying app offer based on GEO, platform and device type and is redirected straight to Google Play/AppStore eliminating additional layers and increasing conversion rate. We recommend to implement Clicktag as "App of The Day" or "Special Offer" directory placed within the app.
Take a look at the placement example on the pictures below. Integrated in form of a present, Clicktag calls to the users to be opened while seamlessly fitting the app UI.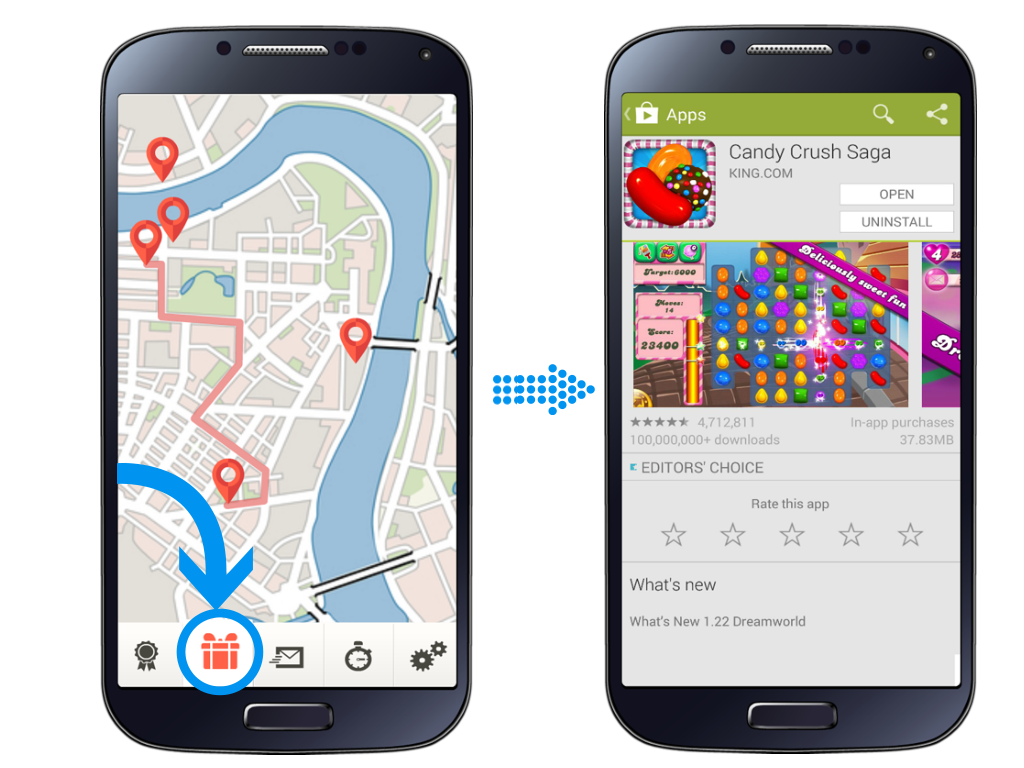 Developers who have already tried Clicktag reach about $3 eCPM on average and are quite happy with the results.
Can't bare to update your SDK? No problem, the integration as simple as it gets – no need for an SDK. If you want to give it a try, I'll be happy to guide you through a quick process. Just contact me at: jonathan@appnext.com